Biography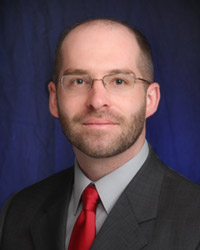 Thorough and professional, Roy provides expert scientific advice and forensic examinations for individuals, businesses, law enforcement, and law firms throughout the United States and overseas. Presently, Roy is pursuing a Doctorate degree in Criminal Justice at Michigan State University (MSU) where he is specializing in Anti-Counterfeiting, Forgery, Fraud, and Forensic Science. At Michigan State University, Roy is a research associate with MSU's prestigious, and internationally recognized, Center for Anti-Counterfeiting and Product Protection (A-CAPP). Roy also holds a Bachelor of Science degree in Entomology, a Bachelor of Art degree in Criminal Justice, a Master of Science degree in Medical and Veterinary Entomology, a Graduate Certificate in Anti-Counterfeiting Strategy and Product Protection Criminology, and a Graduate Certificate in Forensic Document Examination from East Tennessee State University.
Recently, Roy was appointed as lead research scientist for naming conventions of identity documents by the Chair of the United States Tag for the International Organization for Standardization (ISO) Technical Committee (TC 247) on fraud countermeasures and controls.
As an expert document examiner and seasoned scientist, Roy specializes in matters related to forgery, fraud, identity theft, anonymous handwriting and questioned documents including: Wills, Deeds, Contracts, Election Forms, Educational Records, College Transcripts, Medical Records, Checks, Credit Cards, Stocks, Bonds, Receipts, Notes, Letters and many other handwriting related issues.
A trusted consultant and professional, Roy works with his clients to ensure that they are fully informed about the handwriting identification process and what they can expect while working with him. As clients proceed with their questioned document and handwriting related circumstances, Roy is able to help alleviate the stress, which often results from such emotional and difficult situations, by demystifying the process and providing quick turn-around times on the cases presented to him.
While Roy is skilled and experienced in providing expert testimony, he also recognizes that a court- imposed solution is not always the easiest or best situation for the people involved. He understands that a meticulous laboratory examination and a well written report often result in a settlement on behalf of his clients. In fact, more than 97 percent of Roy's questioned document and handwriting cases are settled outside of the courtroom saving his clients thousands of dollars.
To assist you in all of you forensic document and handwriting related matters, please give Roy a call for a free consultation at (307) 399-5532.
For a preview of what Roy's current and former clients have to say about his professionalism and result-driven services please click here.
Call Roy Fenoff's Laboratory of Forensic Document Examination
Phone: (307) 399-5532
Fort Collins, Colorado 80522 | E-mail: expert@royfenoff.com